A trip around the world, who doesn't want to do that?
In this article I'll take you through the different steps, sorry to say it will take you some planning. The world is a big place and an expensive one too.
It's hard not to get exited for your next trip with social media like Instagram giving you 'travel-inspo' every day. I might be writing the article at the wrong time as Covid-19 has stopped all life as we knew it. I do feel I need to get this out of my system. Keep your dreams alive in a time like this is important for your mental health. As a millennial I know that at least 70% of my fellow millennials identify travel as a primary reason to work. Some even have found a way to make money on the digital nomad road. Lucky bastards!
Why do we want to travel? For me it's the adventure of getting yourself emerged in a different culture and experiencing new things. Eating local foods and finding local spots that are not on Instagram for example. Travel also provides a momentary break from our daily lives.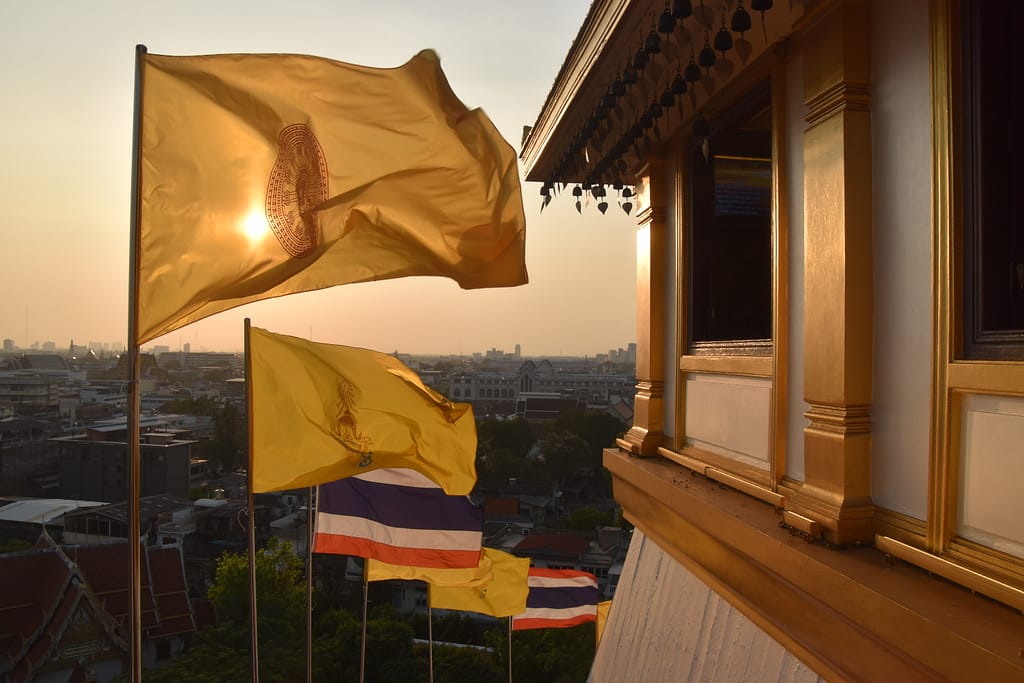 So where to go?
First you will need to have an idea of how long you are able to travel. Or you can just go with the flow. If you are that kind of person, I would suggest skipping the texts below and check out the gear you'll need.
Where you're going to begin your epic adventure is usually a top priority. This will have an impact on when to travel and your budget. I would suggest answering the questions below without overthinking them. These seven questions will help you with the first steps in decision-making.
Can I say goodbye to my family?
Do I like spicy food or do I have any dietary restrictions??
Can I sleep on anything else than my own bed?
What budget should I keep?
What are three things I want to learn?
What do I NOT want to do?
Solo traveler or couple/buddy traveler?
Getting that first country on your itinerary is an exciting time, and many struggle with finding the best place to begin.
Get your documents in order
Yes, very important! Don't forget to check if your passport is valid for at least 6 months after returning home. And that you have enough space for your stamps, each country you visit needs two empty pages. Do check this for each destination as every country has a different policy.
Next step is getting a credit card. If you are travelling with friends or just the two of you, make sure each of you has a credit card. Cash is next, get around 100 euros for each destination. This will ease your mind and gets you from the airport to where you need to go. Some countries like South Korea accept credit cards in the taxi, or use apps like Uber and Grab where you also don't need cash. Long live app technology!
For some countries you will need a visa. Make sure that you get those applications in on time. You don't want to be late applying and not be able to enter the country! Some countries have online visas where applying takes 10min others need to be sent and can take longer.
Get a good travel insurance, make sure your cameras are covered by your insurance. And make sure you know what is not insured. Don't forget to check if you need an international drivers licence!
And check if you need vaccinations. Tetanus for example needs to be renewed every ten years. The CDC and WHO recommend the following vaccinations for travelers: hepatitis A, hepatitis B, typhoid, cholera, yellow fever, Japanese encephalitis, rabies and polio.
What time of year should I go
Sitting on a beach all by yourself might sound impossible, you only need to keep school breaks in mind so they don't have a big impact on your big trip. Getting to you dream location but be surrounded by others might not be the dream you had. Not every country has the same ones.
Keep the seasons in mind when picking a destination, dry season will be high season. While the rainy season for most countries is less crowded and could be more beautiful. Nature will be greener and animals will be more active.
Budget, will I go broke?
Then there's the issue of costs. There is no clear cut method of travelling around the world. Even if you do the expensive countries first or saving them for last is completely up you. Everyone has his or her own opinion, and there is no right or wrong answer. It's probably a good idea to begin in a relatively easy to travel to country to start off on the right foot.
Culture shocks are possible in the beginning and keep the jetlag in mind! Take it slow the first few days. Travelling for a longer period will be heavy after a while. Travel slow where you can.
Depending on your budget you can do more western countries. But if you are on a tight budget I would not spend too much time in the expensive ones. Setting a daily budget will also keep you going longer. For western countries that will be around 50 or 70 dollars per day, countries like South East Asia will go as low as 5 or 10 dollars.
And then the gear, yes you'll need stuff
If you start looking for one of the following questions you are almost ready! I looked for these five:
Backpack or suitcase?
What backpacks are good for travelling?
What is the best lightweight travel backpack?
What size of bag will I need?
Raincover of flightbag?
As to the answers, these questions are personal but I'll try to give you my tips and learnings from travelling. Picking between a backpack or a suitcase took the longest. It all depends on where you're going and how you're getting around. Are you going by car or camper, go for the suitcase, even if you go by train of bus if the roads are good and you're not hiking from A to B I would not spend money on a new backpack.
If you like adventure and have answered one of the questions above with a 3-day hike, like I did, then you will need something you can carry around. You will need durable luggage. This thing will hold your most valuable items so when it rains or gets slammed in a small space, it needs to stand it's ground. They have hybrid backpacks on the market but I only found them very heavy and a bit clumsy.
Which backpacks are good?
Well every brand will have a video on youtube claiming their backpacks are the best. What I found important was the easy way of opening. A backpack that only opens at the top is not handy! You'll be opening this back every single day and speaking. So I looked for a backpack that opened like a suitcase. So I could see everything inside from a glance. By now, I really didn't want to spend over 200 euro for a backpack. So I came up with these brands 'Osprey, Deuter, Forclaz and Quechua' the last two are both from the Decathlon shop.
Inside tip! There are backpacks designed for women! Perfect as I always found the standard backpack to be too tall from the neck to the waist.
Volume
Your following question will be what volume of backpack you should buy. Packing light needs to be your goal! Doing your laundry on vacation will be a hard reality. What I did was pack the backpack in the store until it was full. Then I tried to put it on by myself, no help, I would need to carry this myself, immediately the big 70L was a no go and the 50L was so much better. Afterwards I even overpacked the 50L. That figures! Keep in mind that when you travel you will buy stuff so keep room for those items. As always less is more!
Raincover of flightbag?
This one is easy, both! A raincover can be handy when you hiking in the rain but don't use this as a flightbag when checking in your baggage. The fabric is very thin and light so rips will appear. A flightbag is more firm and it will make extra room for the items that won't fit like a pillow for the bus-rides.